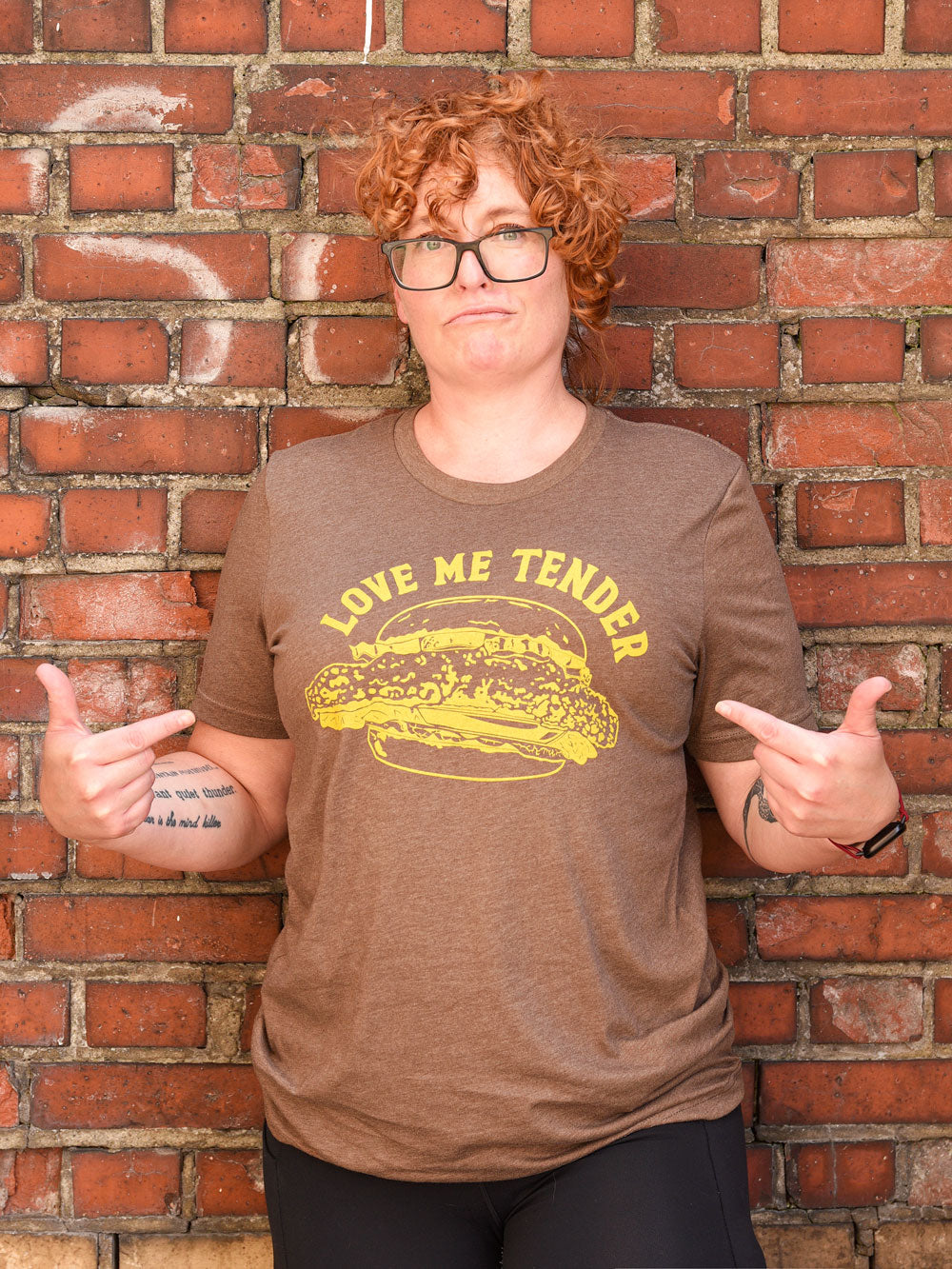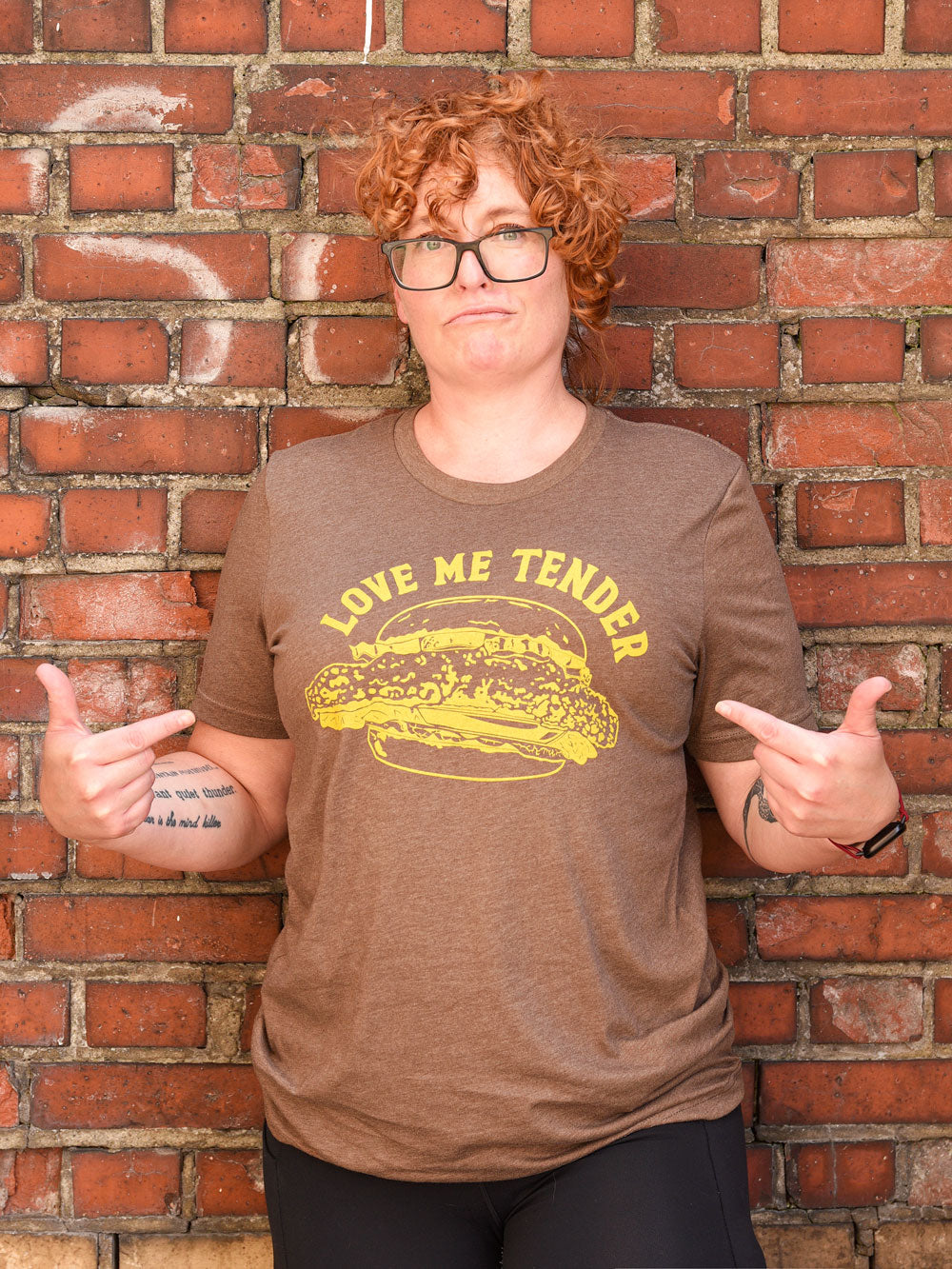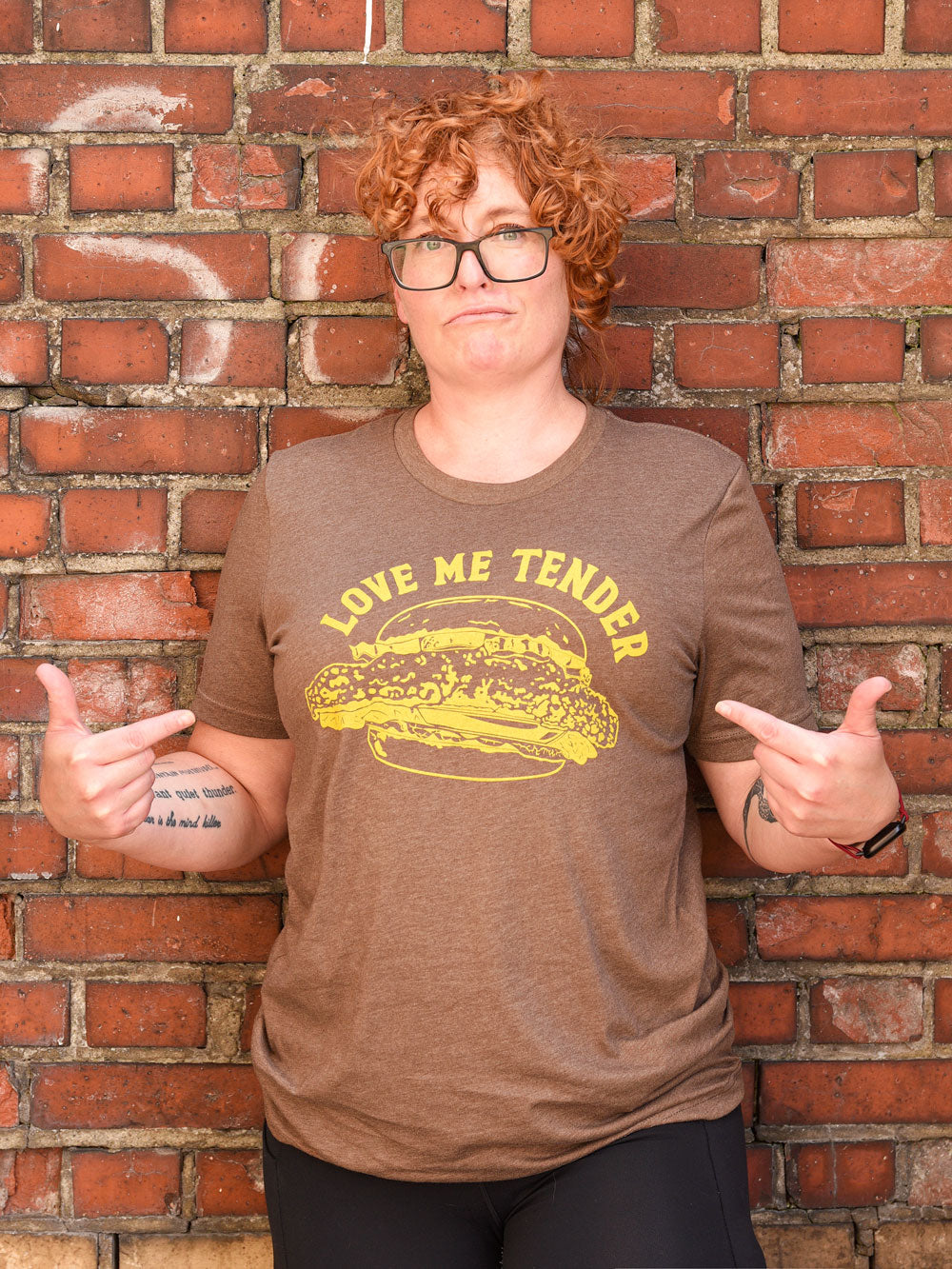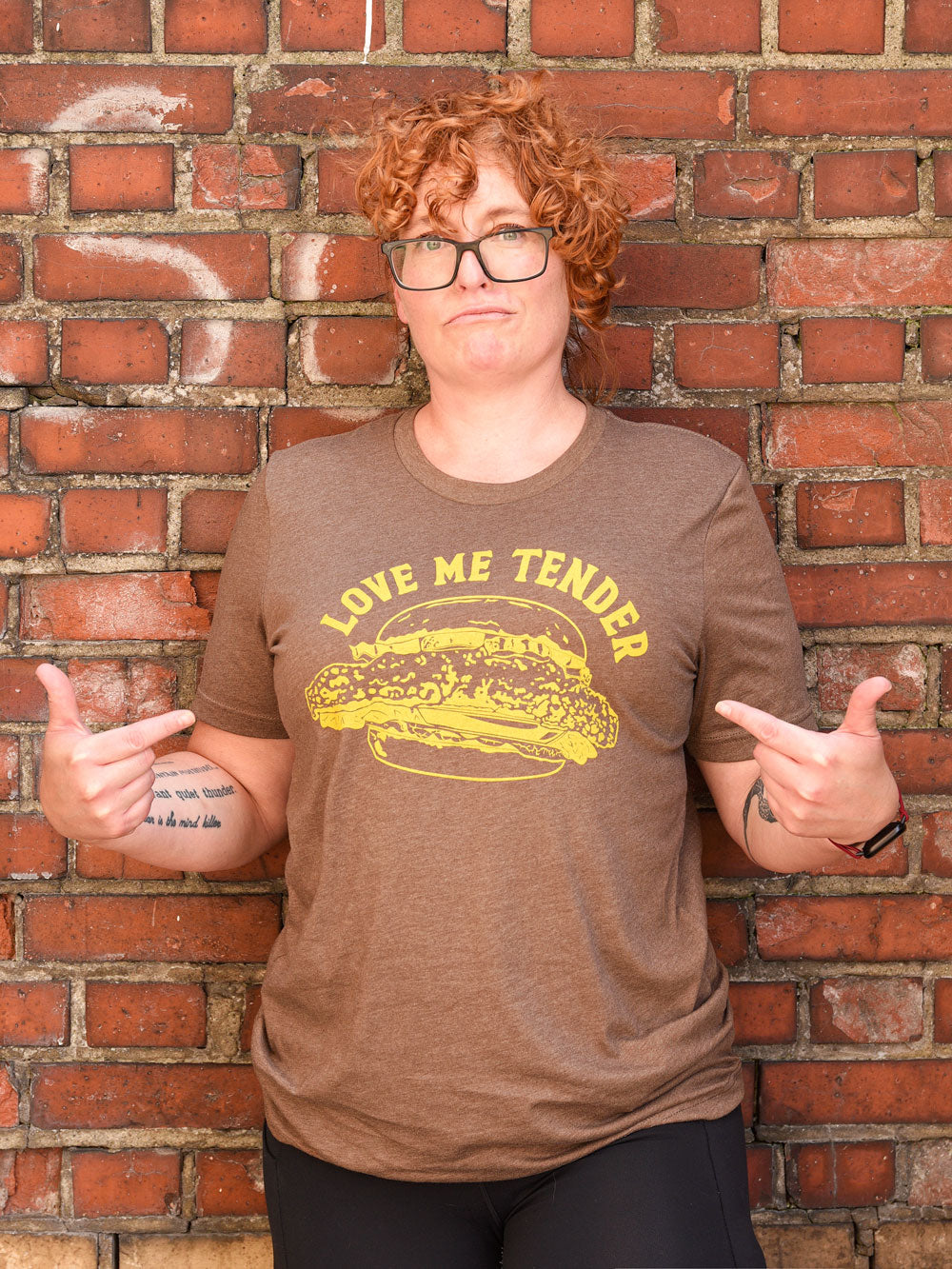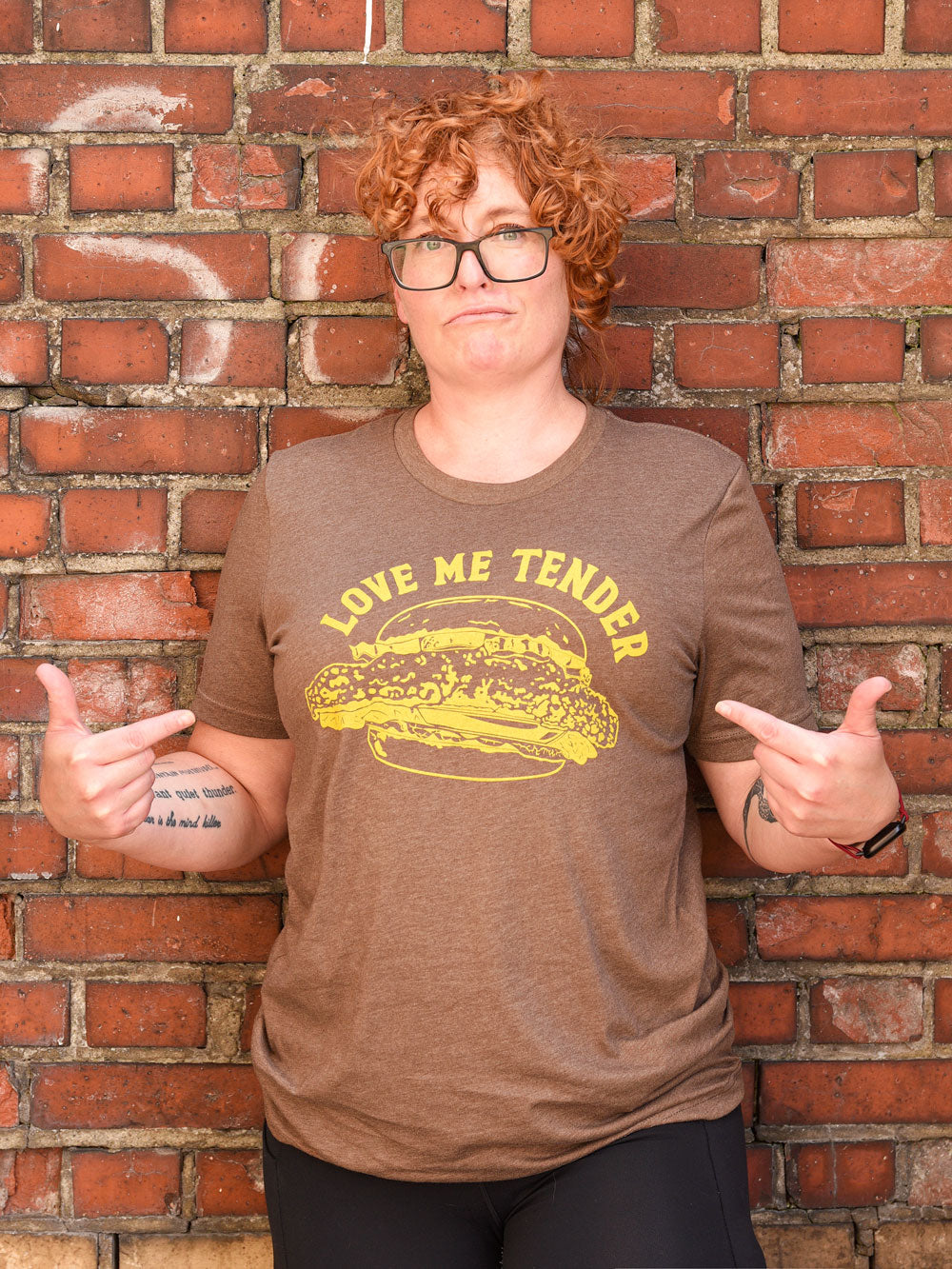 Invented here and still served all over the state!  You might even say it's our state sandwich.  We all know certain Hoosiers who just love their breaded pork tenderloins.  Some are even on quest to find the perfect manifestation.  This tee is our love letter to those who love this Indiana classic.  Enjoy!
Handprinted in Indiana
52% cotton / 48% polyester
Heather Brown with Mustard Yellow Ink
Unisex style
4.2 oz.